SHOULDER OR HAND AND FOOT SURGERY
Our solutions for the major shoulder or hand and foot surgeries
REVISION SURGERY AFTER REVERSE TOTAL SHOULDER ARTHROPLASTY

"In case of persistent instability despite the correction of humeral length, excessive medialisation of the glenoid (and therefore of the humeral) is often involved. The bone loss of the glenoid must then be reconstructed and / or the glenosphere must be lateralised to restore stability"
Example of complications associated with multiple reoperations (7 surgical procedures within 3 years).
A. Glenosphere dislocation and disassembly.
B. Dislocation of the implant.
C. Dislocation and disassembly of the cup.
D. Revision for infection with spacer (not shown).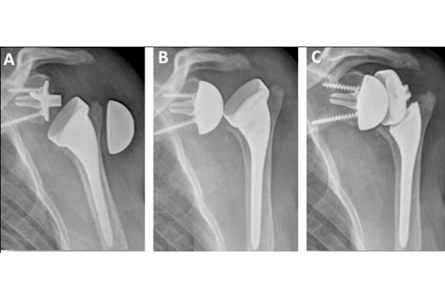 F. Glenoid lateralisation by spongy allograft (OSTEOPURETM).
H. Stable prosthesis at the last follow-up,
J. Result 2 years after revision: infection of the shoulder resolved, stable and painless.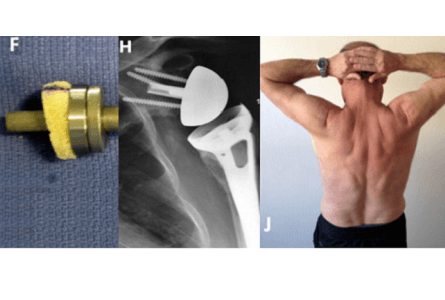 TYPICAL PRODUCTS: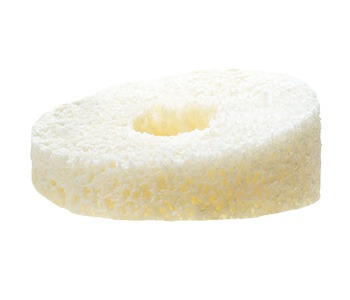 OSTEOPURE™ WEDGE RSA 29 mm 6°